not my photo. forgot to take forest pictures i was having too much fun. enjoy this stock photo instead.
This is one of those posts where I ramble...so stick with me if you don't mind.
I just had the most incredible weekend....and it didn't cost money.
It was like a vacation, a mini vacation, one where you still get to sleep in your own bed and get home for dinner on time. The best kind of vacation in my mind.
Hubby and I took Baby A out into nature. We have been making it a goal to get as much sunshine and fresh air in our lives as possible. Every single day that it is not raining or snowing or storming, we are outside, even if a bit chilly out...we just bundle up and get outside.
It is refreshing to get outdoors after a long winter, especially with how bad a toll the weather took on my body. My pain levels were high and my mobility limited....but with the weather getting nicer and going outside, I am feeling better!
It is amazing how God has provided us with such a beautiful planet.
Walking through the forest, doing a little climbing, searching for chaga ( and possibly finding some but not on a birch, and high up so have to go back?!), and walking by streams....it was a fairy tale experience.
Anyone who knows me, knows that when I was younger, I did not want anything to do with nature. I was your typical junk food, sterilized environment, trendy, full faced makeup kind of person. I was this way up until I started to change my life in late 2006. I have very slowly and gradually gotten back into health and nature. It is really only this year ( and the end of the summer last year), that I have truly appreciated and taken advantage of the beauty and benefits of nature.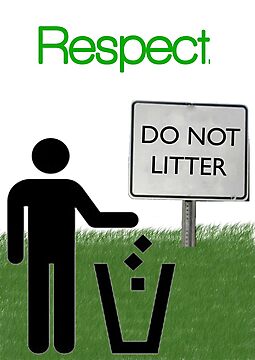 image from redbubble.net
That being said, I have to make a point to those who care less about nature, PLEASE STOP THROWING YOUR POP CANS, PLASTIC BAGS, GARBAGE, AND MCDONALD'S CUPS (or any other trash), INTO NATURE. I cannot believe how much junk I saw just tossed into the beautiful areas where we hiked. In addition, in one park, I saw someone dumped trash just a few feet away from the garbage can....PURE LAZINESS.
Now that my rant is over, I have to say that spending almost the entire weekend in nature with Hubby and Baby A, I feel so much more connected to my family.
My little family is such a blessing to me. Seeing how content Baby A was and watching her learn new things outside was so exciting to me. I feel lucky to be a mother.
The rest of the weekend was filled with late night runs to Walmart in search of a ball pit. Which we successfully...did not find....:( It seems a lot of ball pits are being discontinued? I checked Targets website and did not see any in stock either. It looks like a trip to ToysRUs may be in order. I love the ball pit because it encourages activity and imagination without her face glued to a screen all day.
this is what Baby A's ball pit looks like. It sprung a leak, but I can't seem to find anywhere else. image from target.com
On the plus side we found a filing cabinet while we were out shopping, it locks too which will be perfect with our daughter as she likes to open and close drawers. I can finally get my paperwork organized.
not my photo. this is what my filing cabinet looks like but minus the wheels.
Another great part of the weekend was on Saturday when I got an intense 1 hour of weight training in at the gym and 20 min. HIIT work out on the treadmill. I felt so alive and accomplished.
Over the past several years I have been on a long journey to rediscovering myself. I really hope that you will browse the blog. Even over the past year I have changed drastically ( just check my recipes, there is something for people of all walks in their healthy journey). I am continuing to change and get back into nature.
Life is too short not to appreciate the beauty of the wonder in our childrens eyes when they see a cardinal or a blue jay. The excitement of finding something difficult to find. The adventure of exploration. The comfort of being with family. The energy and warmth of the sun on your face.
Get outside. Get moving. Replenish your body with nutrients. Grow.
This was one of the best weekends ever. I hope every weekend will
be as good as this one.
Be Happy Healthy & Strong,

Lolli